The Sea Wyvern's Wake
Images largely from Dungeon Magazine 141 Supplement
NPC's of Note
Amella
Sea Wyvern's navigator; one of the Sea Wyvern survivors
Avner
Avner mini:
Son of the noble that is helping to underwrite the trip to Farshore; somewhat of a jackass. Also a Sea Wyvern survivor.
Father Feres, a.k.a. Conrad Horst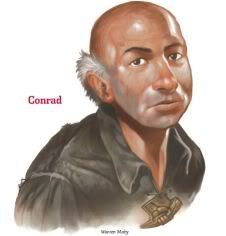 Initially believed to be a priest of Heironeous, he turned out to be some sort of swindler. Died en route to the Tamaochan ruins when something nasty grew inside of him and likely would have burst out, Alien-esque had the party not intervened.
Lirith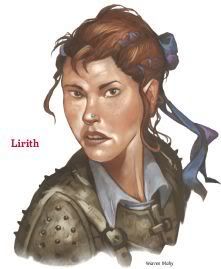 Crewmember; perished when a masher bit her in half.
Rowyn Kellani
Rowyn had boarded the Sea Wyvern in an attempt to gain revenge on the individuals that she held largely responsible for the ruining of her family name; pictured here "...ridden hard and put up wet." She joined Lavinia on the Blue Nixie.
Skald
Crewmember; lost at sea when the Sea Wyvern wrecked.
Gnome druid who has been the source of much information on the trip to Farshore; his knowledge of nature, geography and history has proved to be largely invaluable. Another Sea Wyvern survivor.
---
Creatures
Swampyhorrors
Why does everything have to be so gross?
"Mother of All"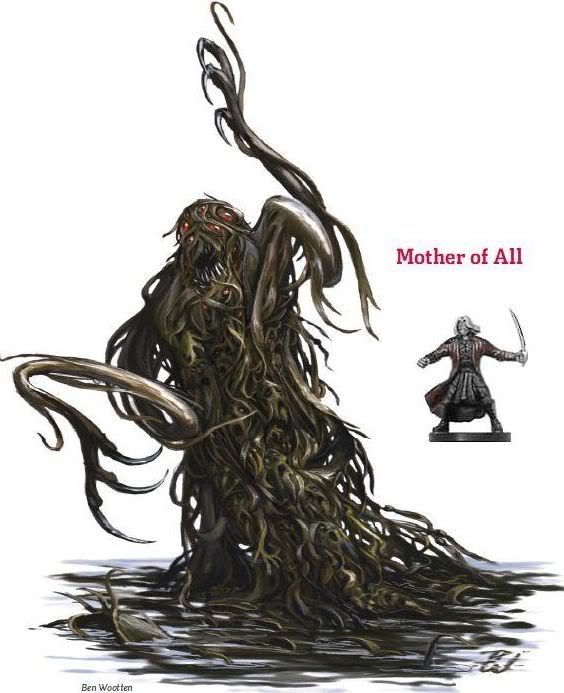 With the mini we use for Edrik to help with scale.
---
Places
The Route to Farshore
The Sargasso
Source of the Sargasso
page revision: 5, last edited: 20 Feb 2009 14:05